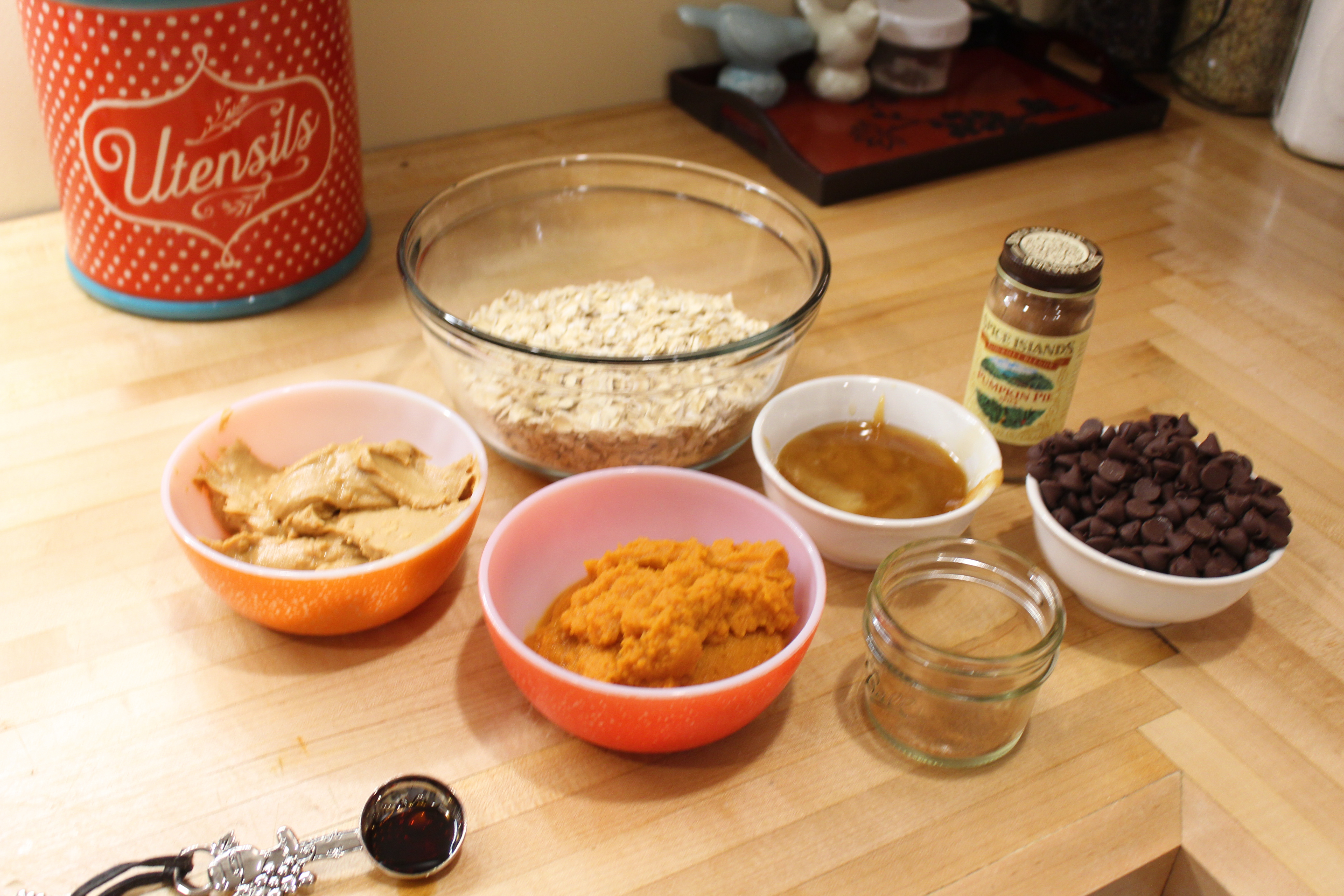 As I was driving to work this morning, I noticed that Autumn has happened. Fall is here and it arrived, seemingly overnight. The leaves have changed their hues, there is a chill in the morning air, and even though these 80 degree days here in Southwest Virginia feel like August, it is dark and almost chilly by 7:30 now.
The induction of fall brings about my favorite season to eat. I love all the hearty and warm foods that the season ushers in– curries, stews, pies, pumpkin everything (so I'm a little Basic, sue me…).
This week I made these awesome little pumpkin peanut butter balls and I thought I would share the recipe. They are considered "clean" treats, so they will work with most diets. They are a lot like the chocolate "No Bake Cookies" that everyone loves.
3 cups dry, uncooked oatmeal
1 cup pumpkin puree
1 cup all- natural crunchy peanut butter
½ c. honey
½ tsp. Cinnamon
½ tsp. Pumpkin pie spice
½ tbsp. Vanilla extract
½ c. dark chocolate chips
Combine all the ingredients in a bowl until thoroughly mixed.

On a parchment paper lined baking sheet, roll balls into 1-2 inch rounds. Freeze for one hour.

Store in an airtight container and use within 1 week.
These little balls make a great snack or a quick and handy breakfast. They take no time to make and are really delicious. They can easily be modified by adding different ingredients or switching out the peanut butter for another nut butter and adding almonds, pecans, or walnuts. (I have a new nut allergy and can't have any of these awesome additions.)
Leave me a comment and let me know what you think of them!